sexy, modern oasis designed for adults
Are you looking for an oasis away from the hustle and bustle of the children's playground? Do you want to relax in a romantic hotel with elegant interiors, tasty food as well as a unique wellness centre, where you can rest from the noise of the everyday big city life? We would like to offer you a hotel designed for adults. The hotel is located away from a busy street so you can relax in peace and quiet.
a unique wellness centre made for all seasons
Fulfilling our guests expectations is our highest priority. For that matter we also created Wellness where you will find everything you need to feel fresh and new. Our facilities include a steam room with an attached relaxing aera and its salt wall, a massage zone, a counter current swimming pool and a jacuzzi on the roof terrace.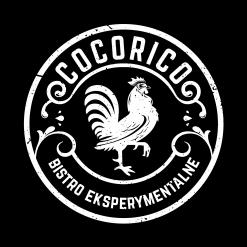 BISTRO
Price list
Type of room

Price includes: accommondation and breakfast

Price includes: accommodation

and breakfast

27.08 - 17.09

23.06 - 26.08
Economy Double Room in Amber House
256 zł
288 zł
Economy Double Room with terrace
266 zł
299 zł
Economy Triple Room
276 zł
309 zł
Single Room
337 zł
370 zł
Double Room
347 zł
380 zł
Superior Double Room
366 zł
399 zł
Triple Room
377 zł
409 zł
Double Room with balcony
392 zł
424 zł
Triple Room with a bath
407 zł
439 zł
Triple Room with a shower
422 zł
454 zł
Suite with balcony
437 zł
469 zł
Suite with dining area
452 zł
484 zł
Suite with two bedrooms and dining area
467 zł
499 zł
Suite LUX
487 zł
519 zł
Additional person
168 zł
168 zł
ROOM PRICE INCLUDES:
Accommodation for two persons and breakfast
Wellness aera (counter current swimming pool, jacuzzi on top roof tarace, steam sauna)
Internet connection
Additional charges:
tourist tax 1,80 zł / per day
parking 15zł / per day

Bathrobe 30 zł / per person
All prices include tax
Hotel reserved the right to change prices without prior notice.