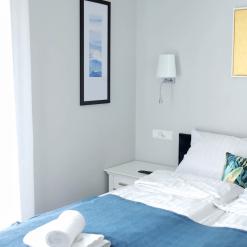 High standard
Amber Suite Hotel is located in the centre of the sea resort Międzywodzie, 450 metres from the beach. This is undoubtedly a perfect place to relax, work and organize important events of both private and corporate nature.
This comfortable hotel, offering numerous apartments and rooms. Amber Suite is a unique place, beautifuly decoreted by highly talented architects and owners. Enjoy this remarkable atmosphere and aura of the place. For our guests there are such facilities as Counter Current Endless Swimming Pool located in the orangery, Turkish bath with a relaxing zone, massage parlor and Jacuzzi on the top roof terrace.
Throughout the year at your disposal there are 30 beds in comfortable rooms and suites. Each room is fully equipped and has a free access to the high speed Internet, fridge and smart TV.
The hotel's decor has been complemented by a collection of 45 paintings by a well- known Danish painter.

The hotel uses renewable energy sources, it is truly eco- and environmentally friendly.
Amber Suite is a perfect place to relax at any time of the year, not only as an oasis during your holidays at the seaside.
The front desk is open from 8:30 am until 8:30 pm.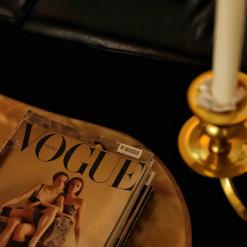 Our motto
Our deepest wish is to fulfill even the fanciest dreams of our guests. We are really customer-oriented and therefore, we keep on repeating the motto "We love our children, but at times parents need some leave". This boutique hotel in Międzywodzie puts a great emphasis on the private sphere – so, not without a reason we're extremely popular amongst honey-mooners. An adult stay away from any worries guaranteed!
Kids are loveable, but ... when you're going to the beach or the swimming pool, you often have no other choice but to accept all this turmoil they cause. For this very reason our hotel has been designed specially for those who are not necessarily fond of such doubtful attractions.
A peaceful and relaxing stay. We always provide our guests with an excellent rest - don't worry, we're available only and exclusively for adults. The Amber Hotel Suite is a true synonym of ease and happiness. Just have a look at our terrace with a heated Jacuzzi and our wellness area. According to the rule 14+, the hotel does not offer any kid animations. The idea of the hotel only for adults has enjoyed a tremendous success for years now. Finally there is a place where you can rest without children.
Free coffee, tea and water 24h
Free WiFi
Car park
Bicycle rental
Jacuzzi
Turkish Bath
Terraces
Refrigerator in every room
Hair dryer
Reception open from 8:00 am until 10:00 pm
Massage
Winetasting