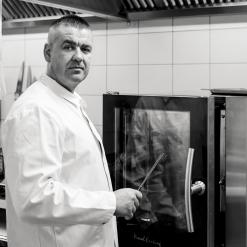 Chef
Grzegorz Pleszkun is a chef with international experience. He has been working in Amber Suite Hotel since 2013. He was born in a family with culinary traditions in Lower Silesia. He is fascinated by local produce and he is not afraid to experiment with it in his kitchen and try out new surprising flavours. He says that using high-quality ingredients is essential and determines the success of any cuisine. He is very energetic and ready to embrace new challenges. Being self-demanding he is always aiming higher and willing to excel his own creations, which (along with the seasons) explains why our menu constantly changes.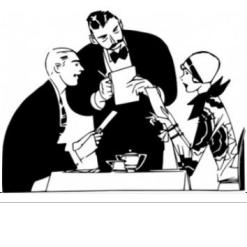 Menu
In Amber Suite Hotel seasonal ingredients are taken into account in the preparation of all the dishes. Along with our chef's talent they determine the rhythm of the kitchen. Our menu reflects the best of the European cuisine.
The breakfast buffet opens everyday from 8:30 until 10:00.
Our a la carte restaurant opens everyday from 12:00 to 19:00.
And the drink bar opens daily from 12:00 to 22:00.
Enjoy!